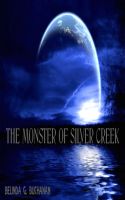 Publisher: Create Space
ISBN: 978-1463695286
My rating: 4/5
Terror has come to this small town. A sinister killer is on the loose. A killer who feeds off of young women's fear...and leaves a most unusual calling card.
Police Chief Nathan Sommers is on the hunt, but every road leads to a dead end.
Nathan is battling his own personal demons as he tries to cope with the death of his wife. He feels her dying was a direct result of his actions and is consumed with guilt.
His personal life becomes more complicated when he meets Katie, the pretty new owner of the bakery. Nathan slowly builds a relationship with her, but still struggles with Jenny's death.
My thoughts

At the request of the author, a Digital Edition was supplied, at no cost to me, for my honest opinion
The rough diamond amongst good books! This story had me hooked literally from the first paragraph to the very last word - with tissues in my hands!
There've been quite a few murders in Silver Creek and Chief Sommers is doing his best to figure out who the killer is - at the same time he's coping with the death of his wife Jenny as well with his new found feelings for the "new girl in town" Katie.
Nathan Sommers is a great character and extremely well developed. You like and feel for him straight away and I was even torn between like/dislike when I found out the reason for his guilt. It made me though wonder why Buchanan didn't put as much effort into Katie and Jack, the other two important protagonists in this story. I felt they were lacking in depth and character.
The flashbacks are well placed into the story and moved it forward nicely.
Kudos to Buchanan. It's a great story and IMHO a
little better content editing would have made this diamond shine like a bestseller.
All in all a Must Read!
Thank you, Belinda, for giving me the opportunity to review your book. I thoroughly enjoyed it.